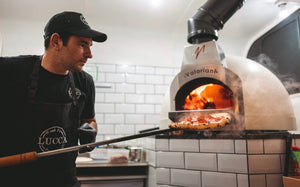 We do #PopUps around the North East and Newcastle Upon Tyne, follow our socials @luccapizzacompany for weekly updates and to find us!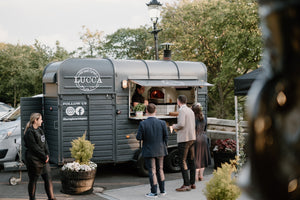 We set up our business in lockdown, purely to make the best pizza we could, and having grown organically, to make sure every pizza is perfect, that is the challenge we set ourselves, and one that we will stick to.
We offer a unique twist to the Neapolitan Pizza led by chef Hugo, taking pride to preparing everything by hand, while Alessandra work developing the business, combined we have being working in hospitality for the past 29 years.
Lucca Pizza Co. is a local family run business based in the North East, our business is named after our boy Lucca.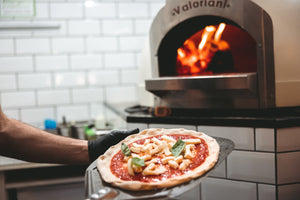 Good Pizza Takes time.
We carefully selected Italian and British suppliers and our pizza dough is made using only 00 flour, yeast, sea salt and water.
We let our dough in slow proving, this means our pizzas are light and easily digestible.
We then cook our artisan pizzas at our wood fired oven at 450° in only 90 seconds, but every pizza takes 48 hours to be prepare.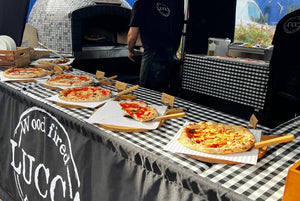 Corporate events, weddings or private parties.
Our vintage horse trailer or our gazeboo set up combined with our wood fired oven, are the perfect additions to your big day.
For further information and check availability, get in touch for a quote.
info@luccapizzacompany.com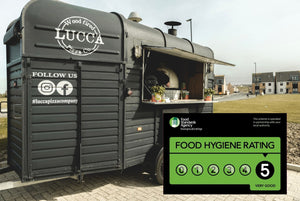 We have being working extremely hard behind the scenes.
Food Standards Agency rated us 5 stars.
Thank you so much to our customers that supports our local family run business.